Dazzle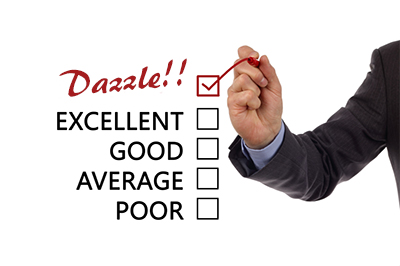 "I wanted to thank you for all of your help. Your hard work has resulted in me getting a job that I love! The Sysazzle experience was amazing from start to finish, and I am so grateful to you and your company. I will recommend Sysazzle to anyone who will listen, and twice to those that won't! Thank you again, and have a great day. You deserve it."
– Greg Caudill
When we discussed what to name Sysazzle in December 2007, the partners agreed that the consulting, staffing and recruiting industry isn't rocket science. However, it is extremely challenging. We wanted to be different and we wanted to Dazzle our clients, consultants and candidates. So, we took the 2 words, Systems (for business and technology) and "Dazzle" and joined them to originate the name Sysazzle.
We have built a culture around "the Dazzle" with positive reactions from all around the World.
Experience "the Dazzle" below and by visiting our Facebook page for images and stories of "the Dazzle"!