Our Leadership & Management Team
Do you ever ask yourself, "Why did I get these guys to recruit for me?" Is the staffing firm throwing resumes against your wall and hoping they stick? The reason you do not value the firms you work with is because they are not doing the job you asked them to do.
This is not Sysazzle.
At Sysazzle, we have a dynamic team that is ready for any challenge at any moment. We are a specialized technology staffing firm with a shared vision and we drive for success, your success. We work as a team consistently challenging one another with passion to succeed. We are expert listeners and experts at execution.
You should neither spend time sourcing nor spend 45 days filling a vacancy. We expertly do the job of recruiting placing the needs of consultants and clients at the forefront.
Let us show you how we do technology staffing, correctly!
Meghan J. Healy, Esq., President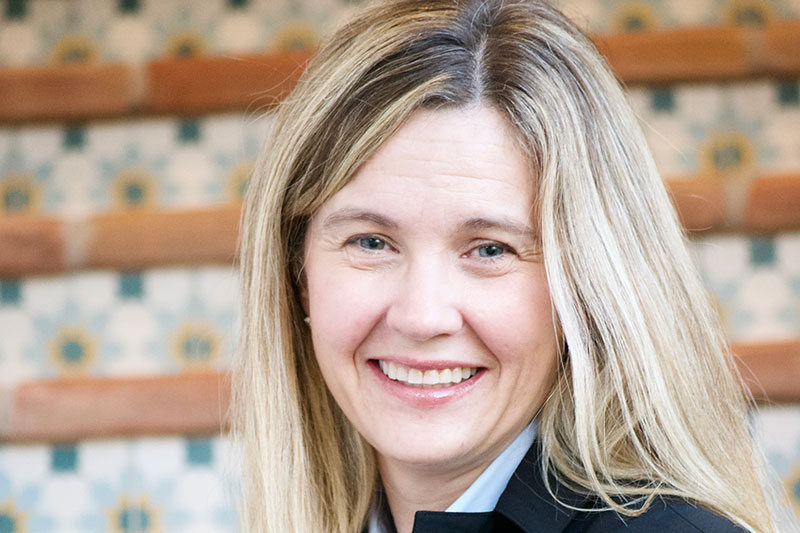 Meghan is the President of Sysazzle, Inc. providing strategic direction to the company on a day-to-day basis. Meghan's professional background has been in law, Federal government service and politics. Prior to Sysazzle, Inc., Meghan served as a Senior Analyst for Trutanich Michel LLP in the Civil and Environmental practices in Southern California.
Prior to that Meghan served as a law clerk for Van Ness Feldman in the environmental & energy practices in Washington, D.C. Meghan also served the former Secretary of the Department of the Interior.
Meghan is a graduate of Southwestern University School of Law in Los Angeles, California where she earned her J.D. Meghan has been a member of the Women's Law Association and a member of the International Law Society. Meghan earned a Master's Degree from Johns Hopkins University in Washington, D.C. and a Bachelors of Arts from Penn State University.
Michael H. Paradise, CEO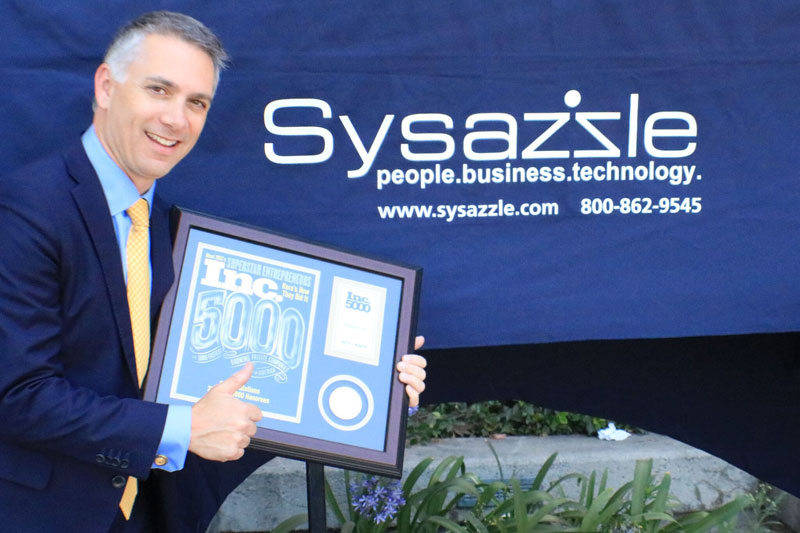 Michael Paradise is the CEO at Sysazzle, Inc (Business & Information Technology systems). Michael's experience in the business, non-profit and government sectors has helped Sysazzle become an Inc. 5000 Fastest Growing Company. Michael's unique path to CEO of a respected, growing information technology staffing firm has been a major factor in Sysazzle's success.
Over the past 20 years, Michael has personally accompanied and provided logistical, event and travel support for President Clinton, Mrs. Obama, Dr. Biden, Vice-President Gore, and other high-ranking government officials and their families during domestic and international travels. Michael's meticulous planning, "can-do" attitude, proven results and trustworthiness subsequently led to his joining the largest association of information technology staffing companies, based in Washington, D.C., where he helped affect government policy on the major issues facing the technology industry: wage and hour laws, immigration, employment taxes and independent consulting, technology education investments, and similar issues.
Michael's broad understanding of the technology industry, and his results-driven approach, led to several offers by company executives to work in that industry, and in 2000 he joined a start-up venture founded by alumni of Network Solutions (the original domain registry company) and funded by NEA. Within a couple of years Michael moved to California and became a top producer at an information technology firm serving the entertainment, healthcare, financial services industries.
In 2008, Michael and his business partner created an information technology services company to help clients develop and maintain information technology SYStems that dAZZLE — resulting in Sysazzle. Michael and his Sysazzle team bring the same excellent level of service to information technology clients that he has demonstrated throughout his career — and The White House and high-level government officials still call upon him to plan domestic and overseas trips for them.
This combination of experience and skills, and the ability to deliver results, distinguishes Michael and Sysazzle in the highly competitive information staffing industry.
Hitendra Belani, Chief Talent Officer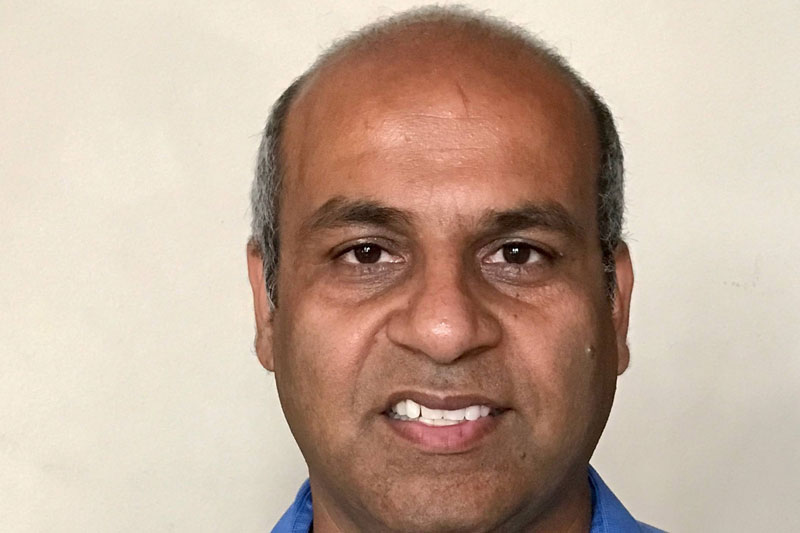 In 2008, Hitendra co-founded Sysazzle, Inc. to help clients develop and maintain information technology SYStems that dAZZLE — the core of Sysazzle. Hitendra Belani is Chief Talent Officer (CTO) of Sysazzle, Inc., a national IT staffing & recruiting company named one of Inc. Magazine's 5000 Fastest Growing Companies in 2013.
Sysazzle is expert in helping key executives decrease or completely eliminate the burden and risks in hiring world class personnel. An Exceptional Finder and Evaluator of Talent with a Global Operation Delivering the Best Candidates. Hitendra's exceptional ability to uncover, evaluate, and present the best talent available has made him the tops at what he does throughout his career.
Using his deep understanding of IT and how it converges with business needs coupled with a laser sharp eye for evaluating talent, Hitendra is always able to find the best candidates available at the budget our clients can afford. These are the characteristics that enable Hitendra to attract, place and retain World Class talent.
Today, Hitendra is continually refining the art of search and training and mentoring a talented team of Global Recruiting Professionals at Sysazzle. Hitendra knows how to leverage all available recruiting resources to connect with candidates in a follow the sun Global Recruiting Model.
By building a global recruiting operation and mentoring employees in how to be high performers in search and recruitment, Hitendra and his team deliver the highest quality candidates to clients proving again and again that exceptional service can be had in the highly competitive IT staffing and recruiting industry.
Phil Hopkins, Chief Solutions Officer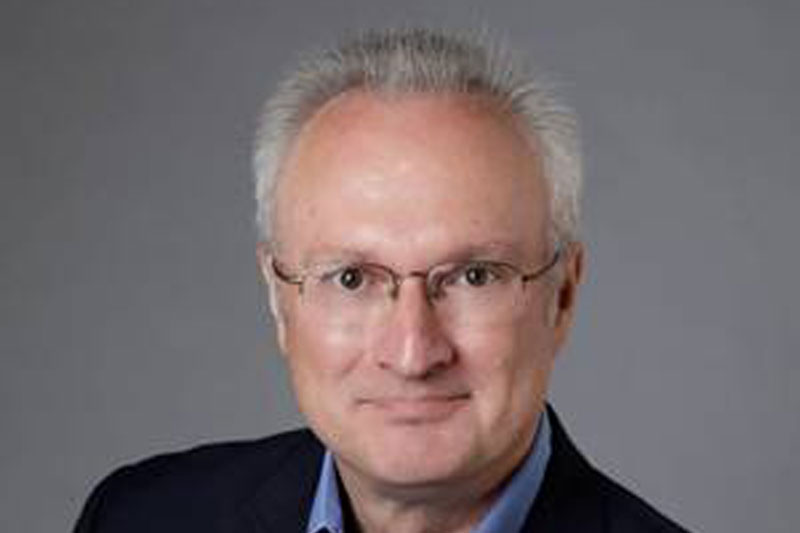 Phil is a senior information technology executive driving strategic, enterprise-level IT organizations, application development teams and systems implementations both globally and locally. He is accustomed to preparing resource requirements, creating and tracking budgets, developing memorandums of understanding and service-level agreements, facilitating communications across multiple stakeholder groups, ensuring effective performance of vendors and consultants, conducting recruitment interviews, and mentoring and developing staff.
His work is characterized by an ability to perform under aggressive deadlines to meet project commitments, excellent problem solving skills, strong decision-making skills, a high degree of personal initiative to achieve goals, excellent written and oral communication skills, and the daily employment of diplomacy.
Specialties: Project Management, Mergers and Acquisitions, Divestitures, Software Application Implementation and Development Projects, People Management, Distributed Work Group Management, Process Improvement, Quality Management, Technology Infrastructure Management, and Organizational Change Management
Becky Poremba, Officer; Director, F&A, Client & Consultant Care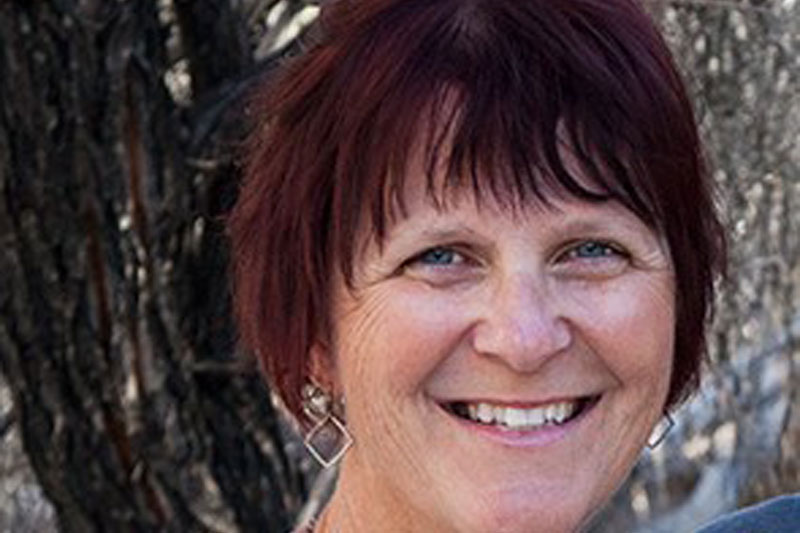 Becky is the Director, F&A, Client & Consultant Care and Secretary/Treasurer of Sysazzle, Inc. She manages the day-to-day financial operations as well as personnel and administrative functions. Becky has a love of working with people and numbers so her background in accounting and management are a great fit for Sysazzle.
Prior to joining Sysazzle, Becky was the Legal Administrator of a mid-size Law Firm in Lancaster, PA, Gibbel Kraybill & Hess, LLP where she managed all areas of Human Resources, Finance, Information Technology and Management. Becky served a small manufacturing company as Controller and she started her career working for Bell Atlantic in Accounting and Information Technology.
Becky obtained her B.S. in Business Administration from Millersville University in Millersville, Pennsylvania.