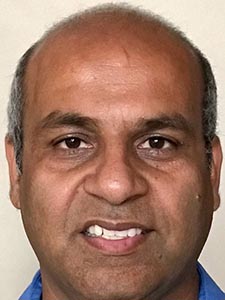 Position

Chief Talent Officer

Since

2008
Hitendra Belani
Chief Talent Officer
In 2008, Hitendra co-founded Sysazzle, Inc. to help clients develop and maintain information technology SYStems that dAZZLE — the core of Sysazzle. Hitendra Belani is Chief Talent Officer (CTO) of Sysazzle, Inc., a national IT staffing & recruiting company named one of Inc. Magazine's 5000 Fastest Growing Companies in 2013.
Sysazzle is expert in helping key executives decrease or completely eliminate the burden and risks in hiring world class personnel. An Exceptional Finder and Evaluator of Talent with a Global Operation Delivering the Best Candidates. Hitendra's exceptional ability to uncover, evaluate, and present the best talent available has made him the tops at what he does throughout his career.
Using his deep understanding of IT and how it converges with business needs coupled with a laser sharp eye for evaluating talent, Hitendra is always able to find the best candidates available at the budget our clients can afford. These are the characteristics that enable Hitendra to attract, place and retain World Class talent.
Today, Hitendra is continually refining the art of search and training and mentoring a talented team of Global Recruiting Professionals at Sysazzle. Hitendra knows how to leverage all available recruiting resources to connect with candidates in a follow the sun Global Recruiting Model.
By building a global recruiting operation and mentoring employees in how to be high performers in search and recruitment, Hitendra and his team deliver the highest quality candidates to clients proving again and again that exceptional service can be had in the highly competitive IT staffing and recruiting industry.