Hiring is More than "Kicking the Tires"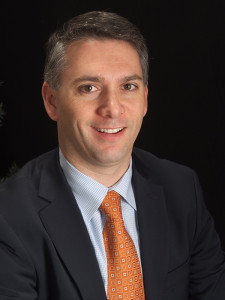 When you go to buy a car, you usually do a little research in advance: comparison shopping on price, features vs. necessities, expectations of value over the long term, and so on. The idea is that you don't want to blindly walk onto a lot, with its multitudes of makes and models, and randomly start picking your new (and expensive) investment. You've Googled models and dealers, talked to friends, and read enough information that you can make an informed choice.
If you're an employer looking to hire for an open position, shouldn't you take the same approach? Wouldn't you rather have a set level of screening done in advance so you're not hit with an avalanche of resumes that you have to screen?
It's quality vs. quantity.
As the economy continues to strengthen and job growth climbs, more workers and potential workers are looking for positions. According to the Bureau of Labor Statistics, the quit rate — workers who voluntarily leave jobs — is higher now than even a year ago, suggesting that those who were remaining in place in jobs they didn't want or just couldn't leave are finally moving on.
So with all that job candidate activity, how would you rather handle recruiting — do you want to kick as many tires as you can, or would you prefer to have a professional provide you filtered resumes of qualified candidates?
Or, in other words, how much time do you have on your hands?
As US News & World Report recently found: "Employers who move quickly and wrap up hiring processes in a few weeks are becoming a rarity. Employers are increasingly stretching out the interview process and overall time it takes to hire a new employee. Many employers are adding additional steps to their hiring process, including multiple interview rounds in which candidates meet with multiple decision-makers and others who have input on the process. The time between steps and the time it takes to make a decision once interviews are over can be substantial. Some job seekers report hiring processes that stretch on for four or more months before a hire is made."
Moving slowly on a new hire makes sense; a 2013 CareerBuilder survey found that, "among those reporting having had a bad hire, 27 percent of U.S. employers reported a single bad hire cost more than $50,000." Ouch!
So, what's the solution? Professional recruiting firms streamline the process from the outside: learning what makes your company tick, drafting the most precise job description for your needs, and pre-screening qualified candidates. What you get at the end of that process is a core group of candidates with the right mix of skills and talent to help you avoid that $50,000 bad hire loss.
There's no Kelley Blue Book for hiring, but your business has more moving parts than that new car you're looking at. Do your research, and rely on the advice and guidance of a professional recruiter. You'll save on your business's "normal wear and tear!"