Why Does It Take So Long to Fill a Tech Opening?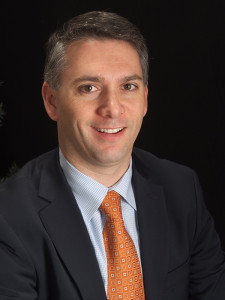 The US economy may not be booming for everyone, but it is definitely sprinting at a pretty good clip. With the June 2015 unemployment rate at 5.3%, the US has sustained 64 straight months of job growth, according to the Bureau of Labor Statistics, and has created 12.8 million jobs in that time. And the tech economy is growing right alongside other sectors.
 What jobseekers are finding, though, is a different landscape than they may remember. Competition for jobs is still fierce, as always, but new technology and tools create more avenues (and more work!) for those seeking employment. Looking for work has always in itself been a full-time job, but ensuring your online presence is in sync with your real-world persona is an add-on many jobseekers don't find welcome. Vehicles like LinkedIn are a great portal for employment-related activities, but they also create more stress to monitor and coordinate.
And the hiring process itself is taking longer, as employers have more candidates to choose from, as well as new processes and tools with which to review candidates' backgrounds. The Wall Street Journal reported that as of April the average job sat vacant for 27.3 days before being filled, nearly double the 15.3 days it took to fill a job in mid-2009, according to Stephen Davis, an economist at the University of Chicago. Davis's research is published regularly as the DHI Hiring Indicators report.
CIO Magazine recently wrote that "more businesses are planning to boost their IT hiring in 2015," but are "struggling to find talent to fill vacant to newly created roles," according to a survey conducted by HackerRank, a recruiter focused on custom coding challenges.
So…more candidates are looking for work, and more employers are looking to hire, but employers are taking longer to fill vacant positions.
We find that our clients aren't looking for the "perfect" candidate, they're looking for the right fit — a mixture of skills, interest, expectations, and potential to grow within the company. Being self-directed and able to work anywhere is admired and expected more and more, as the traditional office environment continues to change.
The economic collapse in 2008, coupled with the explosion of new and available technologies, sped up a host of changes that were slowly occurring in the workplace. The bottom line for those looking for work as well as those hiring is patience and adaptability are key. That's why jobs remain vacant nearly twice as much as during the recession.