The Key to Growing Your Business is Expert Talent Acquisition & Management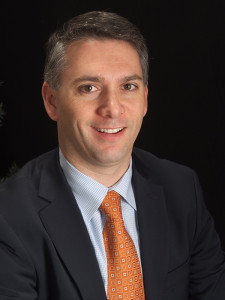 Demand outpaces supply for today's technology workers, and researchers at Georgetown University estimate that by 2020 nearly 5 million tech jobs will go unfilled. Preparing the pipeline is a challenge — the US has always struggled with educating our students in STEM (science, technology, engineering, math), as well as with ongoing retraining and retooling. In addition, many of these high tech jobs will require post-secondary education.
So how should companies approach this coming worker shortfall?
There's no silver bullet, and it's really incumbent upon each hiring organization to be as creative as possible to locate, attract, and prepare the workforce that best meets its own needs. For instance, the South Florida Business Journal reported that F&E Aircraft Maintenance, an aircraft repair firm struggling to find 200 experienced aircraft mechanics to double its presence at Miami International Airport, is working with the George T. Baker Aviation Technical College to create an internship program specifically focused on teaching students to service worldwide industry standard aircraft. Looking ahead to its needs in the coming years, FEAM believes developing its own workforce is the best way to foster the talent it needs.
FEAM's approach is spot on, creative and innovative. Tech companies will need to rise to the challenge if they want to succeed, even in the very near future. I was pleased to moderate a talent acquisition roundtable discussion hosted by the Arizona Technology Council in which Phoenix-based tech executives explored this issue, and the major take-aways aren't surprising. What they show, however, is that the challenges candidates face in finding the right job are often mirrored by companies looking to find the right candidates.
Overall, the execs felt that tech companies are not being strategic around talent acquisition and felt that placing greater emphasis on that role from the executive suite would yield more success. Furthermore, they felt that training programs aren't developed well enough to hire and grow junior talent or fresh out of college graduates.
And beyond what everyone says they want to foster — an exciting, fun and friendly culture; work-life balance; investment in people — companies recognize that creating an environment to attract and retain the right people and developing a pipeline to attract new employees takes a great deal of work, planning and capital investment. A sampling of ideas from the roundtable:
Focusing on employee referrals
Investing in building a culture
Investing in training, retraining and educational programs
Creating a remote workforce with an emphasis on accountability, management and communication
Outsourcing recruiting
Using H1B and J1 visa employees
Relocating talent to the area and paying appropriately to do so
Hiring and training interns for post-graduation employment (try before you buy long-term and keep those who fit the culture and have great potential)
Once employees are on staff, these execs understand the necessity of providing development opportunities, such as training, and creating a culture that makes their employees passionate about the company. At the operational level, activities such as encouraging teams to self-direct to reach their goals is becoming a more standard practice and helps toward achieving work-life balance. There's also much to be said for concrete measures like developing stock options or equity sharing programs to give employees a sense of ownership.
The bottom line — and the thing that most impacts your bottom line — is that having the right mix of people with the right mix of skills is critical for any business. Being creative in how you attract and retain those workers may soon be a determining factor in how long you're in business.
# # #