Why Do Tech Companies Need Liberal Arts Grads?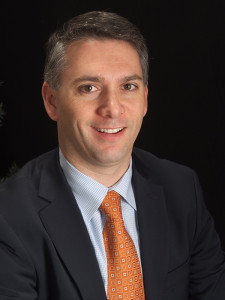 Yes, your iPhone is a technological marvel, and has changed how the world works in innumerable ways. And there are certainly many, many STEM (science, technology, engineering, math) graduates behind making that happen. But chances are a few liberal arts grads were in on the act too.
"It's in Apple's DNA that technology alone is not enough," Steve Jobs said in 2010. "It's technology married with liberal arts, married with the humanities, that yields us the result that makes our hearts sing."
Liberal arts training provides creativity and critical thinking skills that move beyond the by-the-numbers technical nature of STEM. In an oped in US News & World Report entitled "Thinking Outside the Box," Dr. Tuajuanda C. Jordan, president of St. Mary's College of Maryland, wrote: "We don't exactly know what the jobs of the future will look like. Specialized technical training that looks like a sure thing now may be useless in only a few years. Yet we can be sure of this: No matter the economic landscape, you'll need a broad knowledge base and the ability to think across disciplines and make informed decisions, often outside of an area of expertise."
For a 2013 report entitled "It Takes More Than a Major: Employer Priorities for College Learning and Student Success," the American Association of Colleges and Universities surveyed key executives and employers. Among its key findings:
More than 75 percent of those surveyed say they want more emphasis on five key areas including: critical thinking, complex problem solving, written and oral communication, and applied knowledge in real-world settings.
80 percent of employers agree that, regardless of their major, every college student should acquire broad knowledge in the liberal arts and sciences.
Our tech clients at Sysazzle expect the same — well-rounded candidates who can flaunt their technical skills but also have the ability to grasp and interpret concepts and challenges for wider audiences. It's not farfetched to believe that any IT or back-office function job that can be outsourced to India, China, or somewhere else will be, and that those workers who can add value and generate ideas that propel growth will become essential to the American workforce.
"Businesses want more now," Brian Fox, an adjunct professor at Vanderbilt University and founder of Confirmation.com, a firm that specializes in electronic audit confirmations, told CNBC. "In places like Google, they want people who are self-motivated and articulate and can think on their own. It's not enough just to have tech skills. Graduates have to do more."