What is the Great Resignation?
The Great Resignation is a time in American history when the quit rate of workers reached dramatic highs. This began in the spring of 2021 following the Covid-19 pandemic and is affecting the labor market in 2022. This is a time when unemployment rates are low while the number of job openings is high. The demographics for the workers who are resigning vary, with a large portion being 55 and older, opting to retire early or naturally. These retirees are taking advantage of the strong housing and stock markets and cashing out. Younger workers are learning the power of negotiation in this candidate-friendly environment, choosing where they want to work, and being vocal about what matters most to them. Work-life balance, benefits, and company culture are coming out on the tops of these wish lists. Workers are examining their long-term goals and are motivated to take steps towards independence.
For employers, it's not just about filling vacancies. Companies are facing low morale, productivity issues, and overworked staff who inherit the work from the employees who resign.
Why is the Great Resignation So Significant?
The pressure on companies to fill open positions is significant. With unfilled positions, heavier workloads exist for the employees who remain. Morale and productivity decrease. Companies that can hire employees are adjusting to new expectations of work-life balance and creating a positive company culture to retain existing and new workers.
In November 2021, an unprecedented high was reached with 4.51M US workers leaving their jobs according to the Bureau of Labor statistics. Over the last 20 years, the lowest monthly average was 1.75M workers in 2009; less than half of the monthly average in 2021.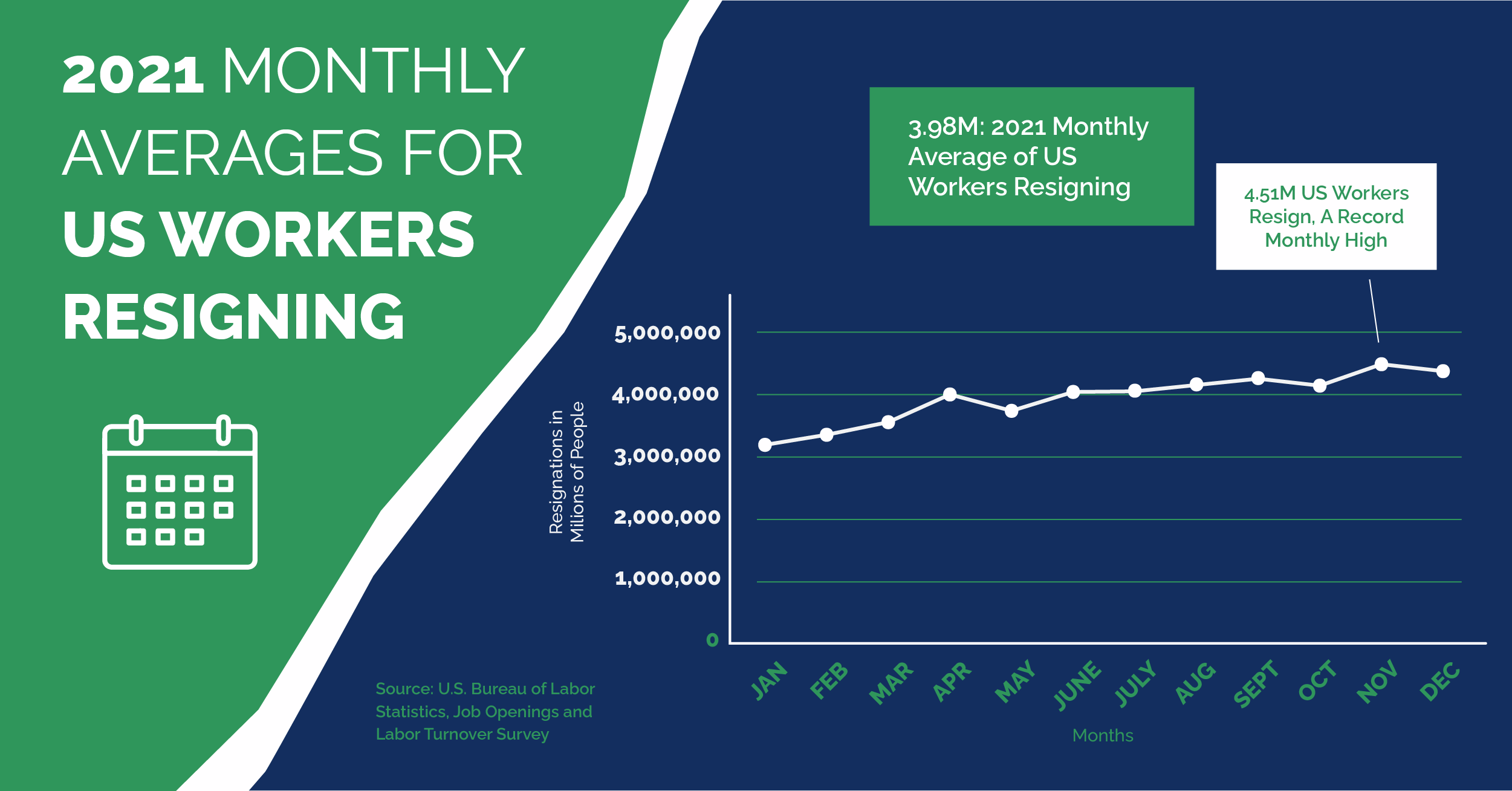 This is causing significant pressure on hiring managers to find candidates to fill positions. It's changing the way that companies do hiring and do business. We now have an applicant's market, allowing them to decide if they would like to be in the office or work remotely. Is company culture more important to them or are benefits their top priority?
According to industry expert Larry Hemley of S.J. Hemley Marketing, "For many years, employers perceived hiring as within their control. And while we were in a semi-candidate-driven marketplace employers were slow to adapt to both the quality and speed of their hiring. Employers that do not recognize the limited talent availability, increasing compensation, and need for remote options will be left behind. Business as usual will no longer be hiring as usual."
Why are US Workers Leaving Jobs in Record Numbers?
The Covid Pandemic had a dramatic effect on the whole world and made many workers stop to really look at their lives. Are they satisfied with their professional lives? Do they want to go back to school or start their own business?
Many employers saw how productive workers could be working remotely and adjusted quickly. On the other hand, employees now have strong opinions about their preference to be in the office, have a hybrid working model, or work from home. With a large number of job openings, workers can look elsewhere if their existing company is not checking enough boxes for them when it comes to where they work, what the benefits are, how their manager treats them, work-life balance, and their salaries.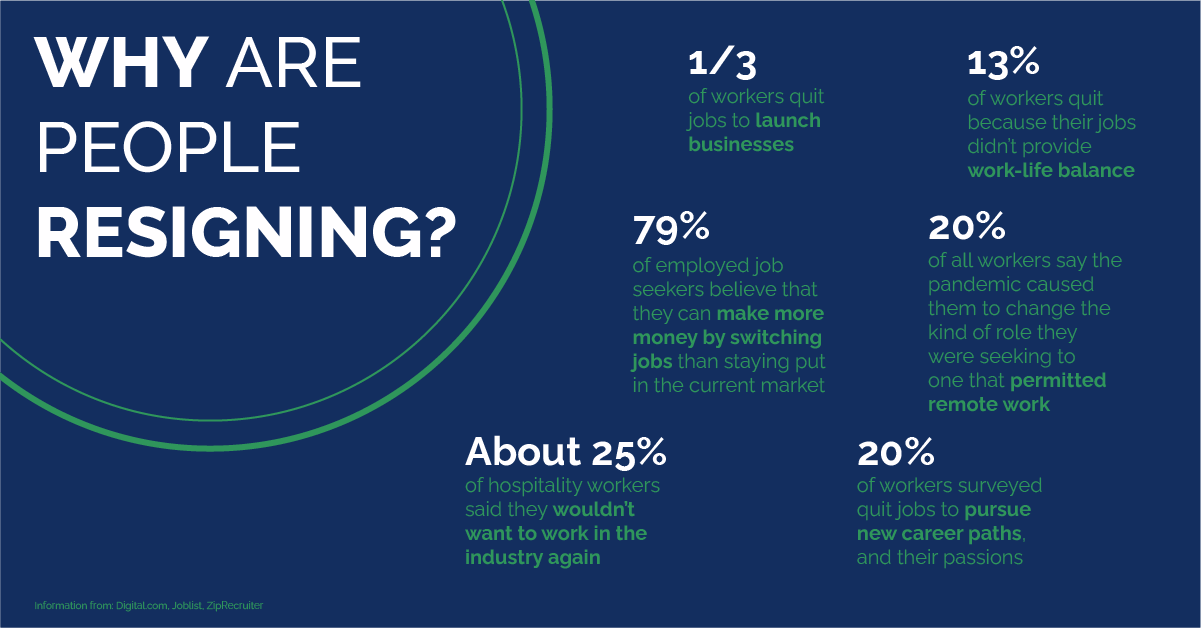 When will the Great Resignation End?
According to industry experts, there may not be an end in sight anytime soon. The number of job openings remains high, and the ability to both work and interview remotely has opened opportunities in a way that has never been seen before. Companies can now find engineers and developers without the constraints of geography. Workers can be effective from home in any state, rather than needing to move to potentially larger and more expensive areas. For hiring managers and applicants, this has opened job opportunities and talent pools to the entire United States. This new flexibility is showing workers that they have choices, leaving them wondering if there is something better out there.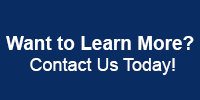 The experts all think it is not over. According to Trust Radius' HR Industry Trends Report, 76% of surveyed US HR professionals thought that change in the labor market accompanying the Great Resignation is permanent. Other industry experts think it will play out over the next few years, but 2022 will not be the end of it.
The Covid pandemic is producing a once in several generations seismic shift in the work world—from what work do we focus on, to who does that work, to where is the work performed, to how much life purpose do workers derive from their work.

I prefer to see The Great Resignation as the first shock-wave of what I call the 'Big Sort' that will have trailing aftershocks. All echelons—from CEOs to front-line workers—are sorting out their relationship with work and how work fits into their overall life-work balance, as well as how much they want to get paid for their work.

So, the Big Sort's aftershocks will continue for a couple years or more till we return to a more stable employment environment.

Robert Kelley, Carnegie Mellon University's Tepper School of Business
Opportunities for Employers
Companies are faced with many challenges due to the Great Resignation. But not all aspects are negative. This is giving companies a reason to look at their company culture and make intentional improvements. Can offering more remote worker roles reduce the need for office space? Can they now attract talent without having geographical constraints? Is it more cost-efficient to hire in certain states, rather than in expensive metropolitan areas? With remote working, many new opportunities arise with a broader geographic reach to find the perfect candidate.
Conclusion
The Great Resignation is not over and is creating waves of change that could become new normal in the hiring process. Workers see that there are options and are taking control of their lives by redefining their careers. The Great Resignation has been a movement for Americans to seek higher wages, better working conditions, and more choices in the workplace.
About Sysazzle
Sysazzle is a specialized technology solutions & staffing firm focused on Healthcare IT, Government, as well as Business and Technology. We are highly focused and pride ourselves on being forthcoming and honest with all of our clients and consultants.