Improving your hiring process
When's the last time that you updated your hiring process to make sure that it is aligned with today's standards? The hiring marketplace has changed dramatically in the last year and a half. In today's candidate-driven market, it is difficult to keep the attention of applicants until officially offering them a position. Why? The simple answer is job seekers hold the power and do not want to wait around for employers. Improving your company's hiring process helps retain and hire top applicants.
Candidate-centric Job Ads
What are applicants looking for in a job ad? The purpose of a job ad is to sell the job to the applicant. Applicants are reading your company's posting and deciding whether they see a future working for you. These candidates have a choice. Make sure that your ad stands out! Listing company benefits like remote work, employee benefits, and salary helps you attract more applicants and differentiates yourself from other employers. Change the tone of your ad from what you want to what they get out of the position for their career.
Potential employees are also looking at job titles, responsibilities, and requirements for the position. Make sure your job title accurately reflects the responsibilities of that job. Keep descriptions accurate, but not too lengthy and always proofread, proofread, proofread! Your job description is the first impression they have about your company.
Resume Review
The purpose of a resume for the applicant is to get in the door for an interview. Often hiring managers turn away qualified applicants too quickly because they have preconceived biases about the applicant's work history such as "job-hopping". "Job-hopping" refers to leaving positions too quickly and frequently. Although "job-hopping" is perceived as a lack of commitment, it is also seen as ambition. Why do a lot of people leave their jobs? To advance in their careers, whether it be for financial reasons or taking a better position. If you are worried about an applicant's work history, don't assume their work ethic or commitment, just ask them!
Here are some tips on assessing resumes:
Separate the qualified from the unqualified
If you see potential red flags, ask questions and have the applicant explain
Look for unique cover letters
Be rigorous, but not rigid
Improving your interview process
Once you have reviewed your resumes and picked your top candidates, it is now time to interview. How many interviews is too much? What do you want to get from the interview? How many people are involved in the interviewing process? The tech industry is highly competitive, and your perfect candidate is most likely interviewing with multiple employers. It is important to move quickly to avoid losing them to competitors.
Start the process with a simple phone interview and keep it short and sweet. This round is just to get clarifications from the applicant's resume and get to know their personality. When a candidate isn't the right fit, let them know they are no longer in the running, and explain why. Move on to the next candidate and narrow down your pool as quickly as possible. Make sure to stay engaged with your top candidates and follow up after meeting with them, answering any questions they may have regarding the position. Communication is the most important part of keeping your prospective employees interested in the position. If you don't, someone else will!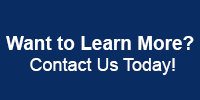 When you move from phone to full interviews, be conscious of the number of rounds of interviews and the number of people in the interviews. For years, multi-round interviews have asked very similar questions and did not result in greater insight. Keep in mind that the candidate is evaluating you and the team as much as you are evaluating them.
The technical interview is always important, but sometimes unclear. Attempt to make the candidate feel secure because while an A player may be able to quickly respond, a B player may need a moment to think through things and likely is experiencing some additional nerves. In this candidate-driven market, keep in mind that we need all of the A, B and C players, so set them up for success.
Improving your hiring process starts with improving interviews. Here are some ways you can improve your interview process:
Do not have more than 3 rounds of interviews,
Interview quickly and efficiently to keep top candidates interested,
Have 3-4 people in the room to keep the interview efficient, any more will overwhelm the candidate,
Set up technical interviews where candidates are asked to prove their skills,
Allow your candidate to ask questions about the position,
Create a comfortable environment whether it is virtual or in-person,
Be clear on the responsibilities of the position,
Ask questions that inspire passion in the candidate.
About Sysazzle
Sysazzle is a specialized technology solutions & staffing firm focused on Healthcare IT, Government, as well as Business and Technology. We are highly focused and pride ourselves on being forthcoming and honest with all of our clients and consultants