The Importance of Networking for your Career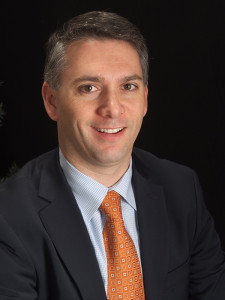 You've probably heard the phrase, "It's not what you know, but who you know." In the professional world, and especially during a job search, this is absolutely true and can often times be the difference between getting stuck at the bottom of a stack of resumes and landing the job of your dreams.
According to the U.S. Bureau of Labor Statistics, 70% of all jobs are found through networking. To put this in perspective, that means that every time you apply for a job, you only have a 30% chance of being hired if you haven't already established a relationship with someone at the company. Add in other factors such as the number of applicants, your relative qualifications, and the quality of your application, and your chance of being hired, or even getting an interview for that matter, plummet well below 30%.
Employers prefer to interview candidates referred by someone that they know and trust. Things like work ethic, personality, and cultural fit are hard to determine from a résumé, but a referral from someone in your network can ease the mind of employers. The quickest way to end up on the top of the stack isn't through a perfect résumé or a fancy cover letter; it's through your existing relationships.
So how do you go about building your network? It's actually easier than you might think. Chances are, you already have a fairly sizeable network just from your existing relationships. Start with your family, friends, classmates, professors, neighbors, coaches, former employers or co-workers. Also, think about those people that perform services for you, such as your dentist, doctor, lawyer, financial planner, or even your landlord. All of these people may be able to provide you with knowledge, advice, and connections. Remember that your network grows exponentially as you meet new people, because with each new contact comes their own personal network as well.
Now that we've established the importance of networking, here are a few tips to help you get started:
Sign up for LinkedIn – If you don't already have a LinkedIn account, get one. LinkedIn is the world's largest professional network with more than 277 million member in over 200 countries, including over 30 million students and recent college graduates. 90 of the Fortune 100 companies use LinkedIn's corporate talent solutions to recruit employees and even allow you to apply for jobs using your LinkedIn profile.
Get involved in your community – The best way to meet new people in your industry is to attend events and activities where these people are likely to be present. Look up networking events in your area, volunteer for local charities and philanthropic organizations, join the local toastmasters club, attend church, hit up a happy hour at your local restaurant or bar, or attend a Meetup in your area.
Don't be afraid to ask for help – If you tend to be a little introverted or have a hard time shaking a strangers hand, ask your existing network for help. Is your friend connected to someone that might be able to help you land your dream job? Ask him to setup a lunch meeting where he can make the introduction in an informal setting. Just be sure to pick up the tab!
Networking takes a lot of time and effort, but it will pay off in the end. Like anything, practice makes perfect so get out there and start shaking hands.
Good luck!